Yale Chain Hoist VSIII 250-5000kg
The Yale hand chain hoist model VSIII combines all the features, expected by the user: - Quality, Safety and Performance - at a favourable price.

Extremely low overall height allows optimal use of available headroom. Fully enclosed stamped steel housing allows also outdoor use. The hooks are equipped with robust safety latches and can rotate 360°.

Having long years of experience with this solid product, we decided to extend the VSIII series by the load capacities 10t, 20t, 30t and 50t. Hereby we attach great importance to quality and safety, in combination with a balanced price/performance ratio.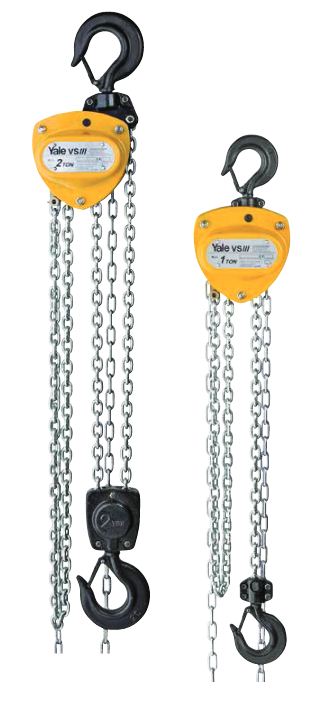 Technical Specification ...